H.A.K. pneumatic silencers and air mufflers.
For NPT connection thread.
H.A.K. has a complete line of pneumatic air silencers that are made of sintered bronze.
Pneumatic silencers and plastic mufflers are used on the exhaust of valves to reduce the noise and prevent dust, metal chips, abrasive grits and other contaminates from entering open exhaust ports and causing premature valve failure.
---
Construction/Specification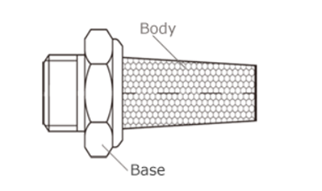 | Fluid Admitted | Air, Vacuum, Water (no freezing) |
| --- | --- |
| Body material | Brass, Polyethylene Plastic, Stainless Steel |
| Thread Material | Brass, Polyethylene Plastic, Stainless Steel |
| Working Pressure | 0~1.0 MPa, 0~150psi |
| Proof Pressure | 3.0MPA, 435psi |
| Negative Pressure | 100Kpa, -29.5 In Hg |
| Working Temperature | -10℃-80℃, 14°F-176°F |
---
Dimensions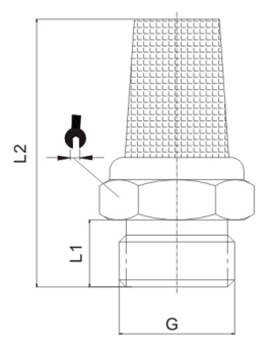 | Model | G | L1 | L2 | |
| --- | --- | --- | --- | --- |
| BSL-01 | G1/8 | 6 | 36.5 | 12 |
| BSL-02 | G1/4 | 7.5 | 36.5 | 14 |
| BSL-03 | G3/8 | 9 | 45 | 17 |
| BSL-04 | G1/2 | 10.5 | 57 | 24 |
| BSL-06 | G3/4 | 11 | 55 | 27 |
| BSL-1 | G1 | 14 | 70 | 34 |
---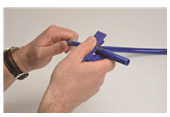 Learn More: Assembly Instructions

BSL SERIES "Sintered Bronze Cone Muffler NPT"